An American Buddha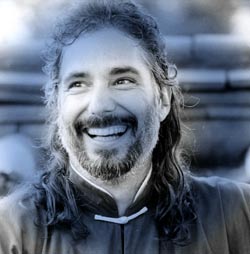 Buddha Zhen 818-723-2769
Richard Del Connor was named, Zhen Shen-Lang, "Spirit Wolf of Truth," in 1994 by the Chen family of Salt Lake City.
Buddha Zhen founded Shaolin Chi Mantis Traditional Buddhist Gongfu and Taijiquan in 1992. This 7-year curriculum is the foundation of all programs and schools created by Buddha Z.
Shaolin Chi Mantis is a closed-door school, by invitation only. If you want to learn Praying Mantis from Buddha Zhen, you will have to impress him in Buddha Kung Fu first.

In 1996 Buddha Zhen founded the 501(c)(3) nonprofit organization, Tai Chi Youth. Sponsors have included the NEA National Endowment for the Arts.
The TCY curriculum has been very popular with adults since the creation of Buddha Kung Fu because the pace is a little easier.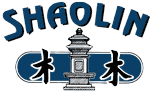 Buddha Kung Fu was founded in 2008 with the publication of the Buddha Kung Fu Student Manual written by Buddha Zhen. This 5-year curriculum was designed to be "doable" for Americans without using any of the aspects of a traditional Chinese Kung Fu master.
Buddha Kung Fu curriculums include sabers, double sabers, straight sword, spear, and other traditional Chinese weapons including a 5-year Tai Chi program.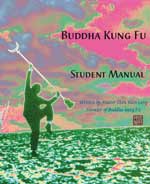 Buddha Zhen is the author of many books on Tai Chi, Taoism, Shaolin Kung Fu and Zen Buddhism. Buddha Zhen authored the curriculums of Buddha Kung Fu based upon teaching Americans since 1992 of all ages and sizes.
The Buddha Kung Fu Student Manual includes links to hundreds of webpages that expand this book into an interactive experience. Students discuss these pages in class. Bookwork is required of all Buddha Kung Fu belt rank levels to produce Kung Fu minds, not just Kung Fu bodies.
The Tao of Taoism is being republished and is recommended to all BKF, SCM, and TCY students. It enables the students to see themselves from a martial arts and Nature oriented perspective. Shaolin Kung Fu has been taught along with Zen Buddhism for over 1,500 years. Tai Chi has been taught along with Taoism for the past 1,000 years. Buddha Kung Fu combines the philosophies and wisdoms from both of these Chinese traditions as well as adding some awareness and understanding of the other major religions of the world.
Confucianism is also taught at Buddha Kung Fu by using the four Human Values for Success in Family and Business books by Buddha Zhen. These books, studied over a 4-year span teach the Confucian wisdoms in a a usable self-help manner that modernizes these ancient family concepts for the modern day family.
Human Values workshops may be offered at your school location. These classes can include persons not enrolled in any of the Kung Fu and Tai Chi classes.
Leadership skills, politics, manners, and ethics are included in this dynamic 4-year program designed to help anyone take control of their life and succeed as much as possible.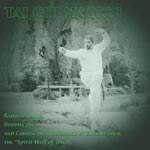 Buddha Zhen is also the musical artist,
Buddha Zhen.
His first album, Tai Chi Magic 1 is available at iTunes and amazon.com
BZ performs on flutes, shakuhachi, percussion and Chinese pipa.